EasyCoat® ST
Aesthetic coating
Esthetic coating system (immediate release) designed primarily to improve appearance or protect the core from light.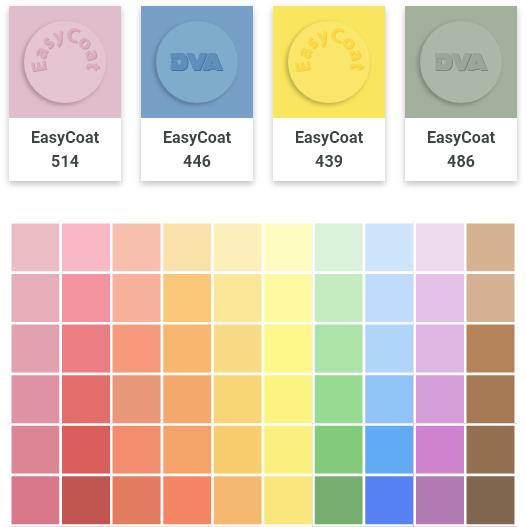 Avoid modification of the dissolution profile at different pH's.
Provide protection from light.
Diversity of colors.
Pearl tones.
Mask smell or taste.
Protect lab logo.
Reduce process times.
Improve adhesiveness.
EasyCoat® ST
base HPMC
Application: up to 15%
in total solids.
EasyCoat® ST
base PVA
Application: up to 20%
in total solids.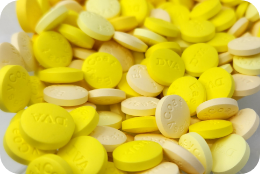 EasyCoat® ST
base Isomalt
Application: up to 20%
in total solids.
EasyPearlCoat® ST
(pearl effect)
Application: depending on the polymer in combination 15 to 20%
of solids.
Fine powder with characteristic odor.
This material is stable under normal storage and handling conditions and is not a hazardous handling material.
Store at a temperature not higher than 30ºC, in its original closed container.
Expiration: 2 years from the date of manufacture and if stored in tightly closed containers.
Product Catalogue
Download our EasyCoat® Brochure for important product details, application areas, samples, coating characteristics and preparation guidelines.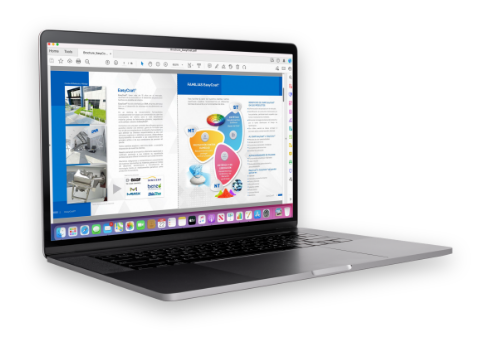 Recommendations for use
This is just a preparation suggestion. If you want more details, contact your Commercial Technical Executive.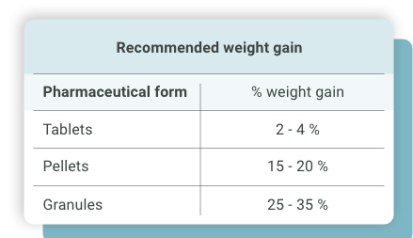 Description of the preparation
It is recommended to prepare the suspension in a concentration of 20% solids in water (the percentage may vary depending on the polymer used).
Preparation example: 200g of EasyCoat® ST in 800g of water.
It is recommended to add the product directly into water with moderate agitation near the vortex and keep agitating for at least 30 minutes before application.
All the materials included in the composition of EasyCoat® SP are monographic, complying with international specifications, making it possible to use it globally.
The great advantages of the EasyCoat® SP family are backed by manufacturing in pharmaceutical-type facilities, audited by health authorities. We also have flexibility in manufacturing, allowing us to supply commercial batches from 5 to hundreds of kilograms.
We have a wide variety of colors, in addition to the possibility of developing the preferred tone and the specific functionality required by the user.
Find your solution with EasyCoat® SP, ask our Technical Support team.